---
---
Default Desktop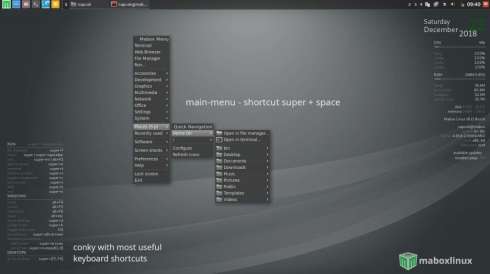 ---
Main Menu super + space or just super key
You can access main menu by right click on desktop or by pressing super + (space) keys.
---
There is also places menu – super + p – for quick access to any directory.
Tou can navigate to place you want, and open file manager or terminal in that location.
Just try it now, it's very handy 🙂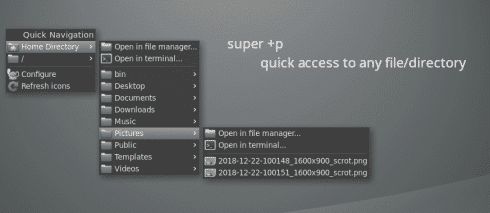 ---
Software menu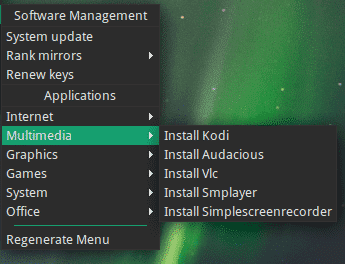 – super + i will let you to update system and quick install some popular applications.
Wallpaper
Nitrogen is used to set wallpaper.
---
Dmenu – alternate menu super + m alt + F2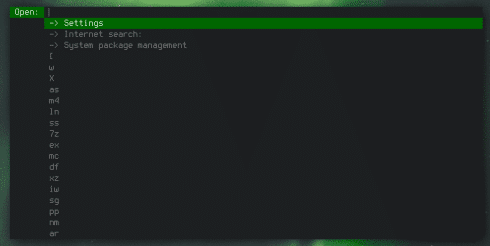 It allow to search and install packages also.
---
Logout super + x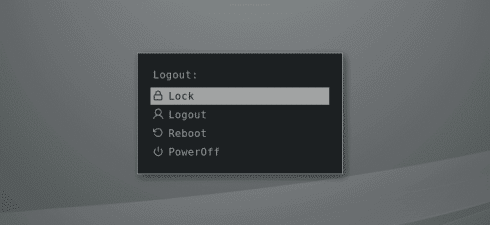 ---
---
Screen Lock super + l
i3lock is used as screen locker. To unlock just write your password and hit Enter.
---
---