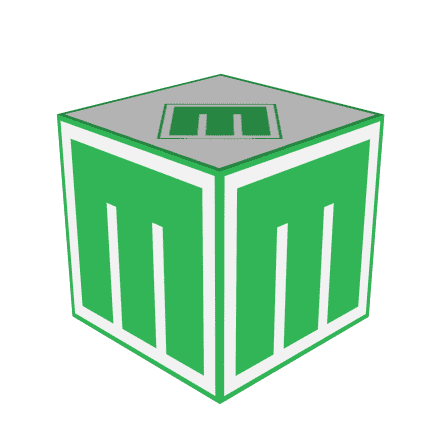 Mabox Linux
fast, lightweight and functional Linux Desktop
"relaxed" rolling-release, Manjaro based
with Openbox Window Manager
Lightweight & Fast
Mabox uses Openbox WM and lightweight apps, which makes it minimal and fast.
It only takes ~300Mb of memory.
Stable
Mabox is built on top of Manjaro stable branch, powered by LTS kernel, featuring 100% complete and stable Openbox window manager.
Fresh Software
Quick access to the latest packages available.
Mabox Tools
A set of carefully hand-crafted utilities and scripts to provide streamlined Desktop experience
Donate
If you are enjoying Mabox, please consider donating to this project to keep it rolling
Free
Developed with passion Mabox Linux is free and always will be
Unique to Mabox
Sidepanels / Menus
Very configurable and hackable menus, dynamic menus and Sidepanels. Read more on developer blog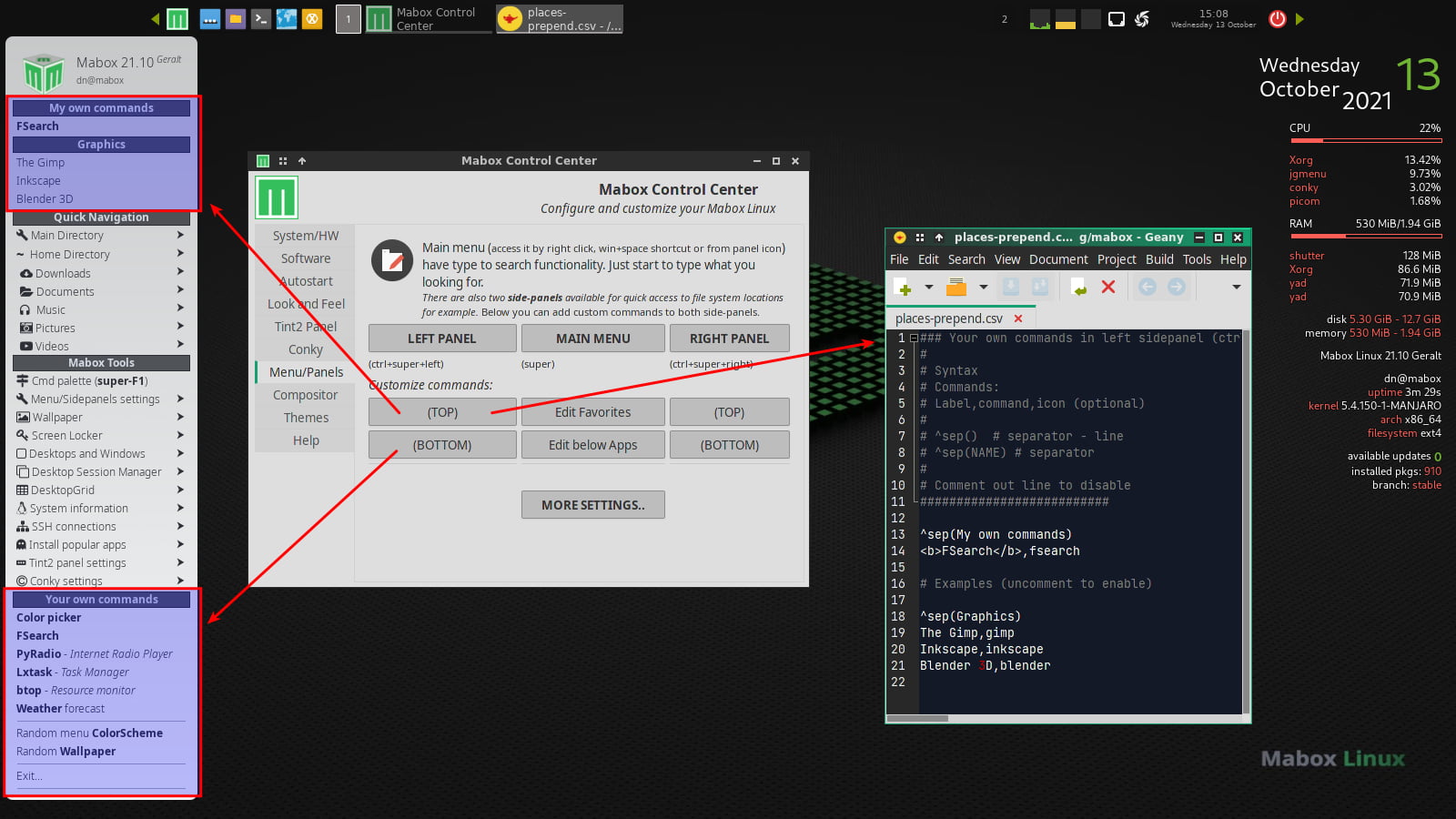 Quick Tiling
Manually tile windows very quickly and arrange them on the grid
Mabox Colorizer
Colorize your Mabox Desktop as you like …
or let Mabox to do it for you automatically from colors of currently set wallpaper!
Latest news
June ISO refresh – hot corners, tiling manager and more

The 2023 June refreshed ISO brings the debut of several novelties developed for the next major release – Jaskier (planned for summer/autumn). Update 2023.06.04 The ISO images have been updated according to the latest update of the Manjaro stable branch as of 2023.06.04. Update 2023.06.08 Tint2 Cortile helper removed for now, some performance …

Read more

23.02 Istredd – February 2023 ISO refresh

Hello, 2023 02 February ISO refresh is ready for download. Built from Manjaro stable branch as of 24.02.2023. Available with latest 6.1 LTS kernel – ISO with slightly older LTS kernel 5.4 is also available.

23.01 Istredd – January 2023 ISO refresh

Hello, 2023 01 January ISO refresh is ready for download. Built from Manjaro stable branch as of 26.01.23. Available with latest LTS kernel – 5.15 or slightly older one 5.4 LTS. The release includes several improvements, notable of which are: a modern config for Picom and a quick menu for configuring Tint2 panels.