Hello,
2023 01 January ISO refresh is ready for download. Built from Manjaro stable branch as of 26.01.23.
Available with latest LTS kernel – 5.15 or slightly older one 5.4 LTS.
The release includes several improvements, notable of which are: a modern config for Picom and a quick menu for configuring Tint2 panels.

---
Quick configure menu for Tint2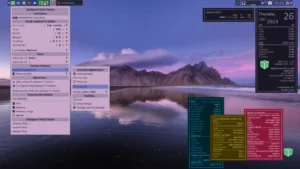 This menu allows you to quickly set many important panel options, including:
position
width and height
auto-hide
actions for mouse events
the appearance of taskbar buttons
and a lot more
The menu for Tint2 is available by right-click on the Menu/Mabox/M icon or by pressing super + alt + p.
---
Modern config for Picom (compositor)
The modern config for Picom includes settings such as:
rounded corners
background blur effect
It is not enabled by default, you can easily test it thanks to a special menu in Mabox that allows you to quickly switch between different Picom configurations.
Settings Menu super + s -> Compositor…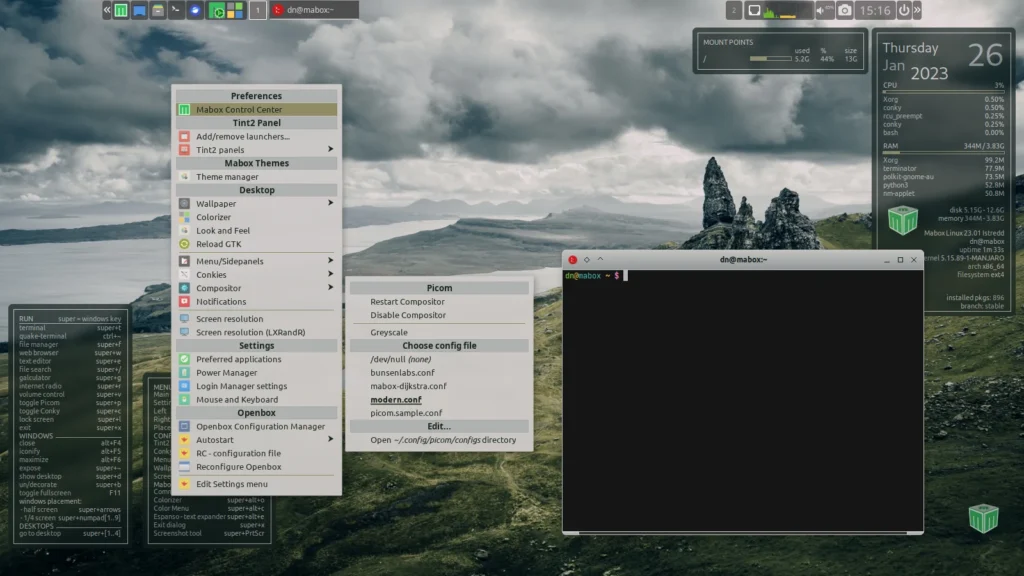 ---
Download
As usual ISO images with LTS kernel 5.15 – or for older machines with kernel 5.4 LTS are downloadable from repo or sourceforge mirrors
Support Mabox Linux at Ko-fi.
Enjoy 🙂