September's refreshed ISO images bring some interesting new features and a series of improvements for the already known Mabox tools.
What's new?
Expose
Expose effect for switching windows thanks to skippy-xd with needed fix. Connected to the hotkey: super ~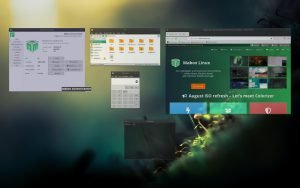 ---
gxkb – keyboard layout switcher
The keyboard layout indicator and switcher allows you to easily change the keyboard layout as needed. Inactive by default – can be enabled using the GUI autostart editor.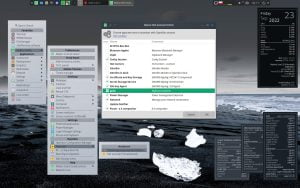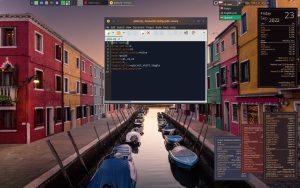 ---
MCC and Side Panels
Renewed Mabox Control Center and beautified Side Panels.
---
Colorizer 0.8
Colorizer is slowly growing up on the way to version 1.0.
Currently, in version 0.8 some interesting features have been added, such as
more actions for colors in rootmenu: change only accent color or select other actions
themes automatically generated from wallpaper colors should now look a bit better – especially dark ones
different background colors for each Conky (autogeneration)
added a set of over 300 beautiful gradients that you can quickly set for Openbox window decorations or as menu / panel background
Download
As always, ISO images with LTS kernels are available
linux54
or
linux515
Download from SourceForge or repo.
Enjoy.